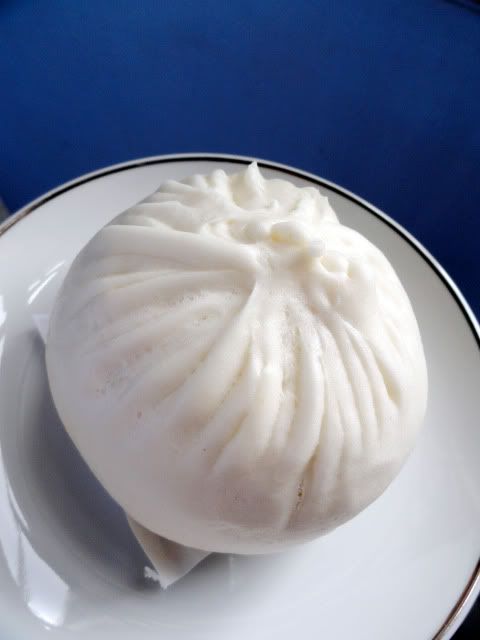 I have decided on writing short and concise posts for the months leading up to the Os to come; I can update this blog more regularly (so you don't have to wait too long for a updates!) and well, more time on the books.(:
One thing to celebrate if you have been with me for awhile now, reading this blog of mine, chinese O level results were released last Thursday and well, it was a moment of pure joy : A1! Praise be to God for the good results and many thanks to my teacher, who put in a lot of effort to teach us, and my friends for their constant encouragements to spur me on, thank you all!
Coming back to the topic, this chicken pao(top picture) is well worth a try. Surprisingly, I realised the main branch of this stall seems to be in Rochor Centre as I was googling for the name of this stall. Unfortunately, that means I haven't tried the main branch dim sum so there's no knowing if what I ate was up to their best standards. However, I can confidently say, comparing to the other chicken paos I've eaten, this is truly one of the better ones.
I'm not sure what's your idealistic pao or the best pao you've eaten - soft and fluffy skin, tender chicken filling, egg, mushroom and juices bursting out as the inside of the pao is being revealed?
This chicken pao ($1.50) is near there but a little different as well. For starters, there's no mushroom nor juices bursting out. But wait, the pao contains onions and, I suspect, radish, these two add great flavour and crunch to the chicken filling. Thus, overall, I would say it's worth a try if you're in the vicinity or having a craving for chicken paos. I've tried the lotus paste pao as well, decent but a little too expensive for its small size.
The best pao I've tried, that fulfils the idealistic pao above, was in malaysia, will definitely blog about it if I go over to malaysia in the future. Meanwhile, anyone knows if the chicken pao is the same over at the main branch?
Rong Yi Hong Kong Tim Sum (AMK)
Blk 158 Ang Mo Kio Avenue 4
#01-590
Singapore (S)560158