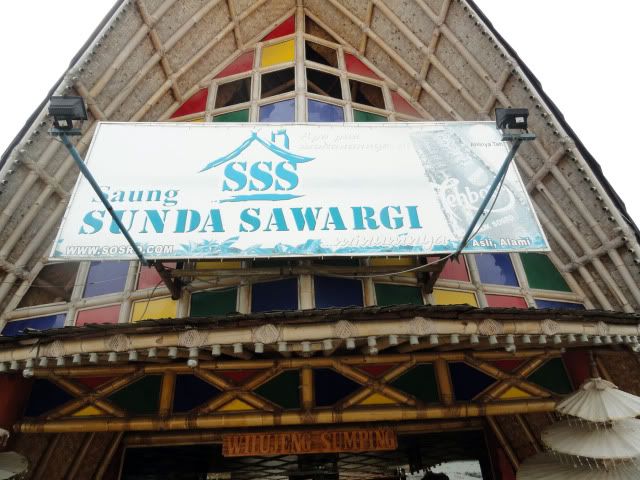 This post would sum up the meals I ate at different restaurants in Batam during my
church camp
last June.
I wasn't aware that Sundanese cuisine existed till it appeared on the itinerary and I actually tried it. "Sundanese cuisine is the cuisine of Sundanese people of West Java, Indonesia. It is among one of the most popular food in Indonesia." by
Wikipedia
I can't say for sure the dishes I had were all authentic Sundanese dishes, but this speaks for the popularity of this restaurant:
They must be celebrities or respectable people.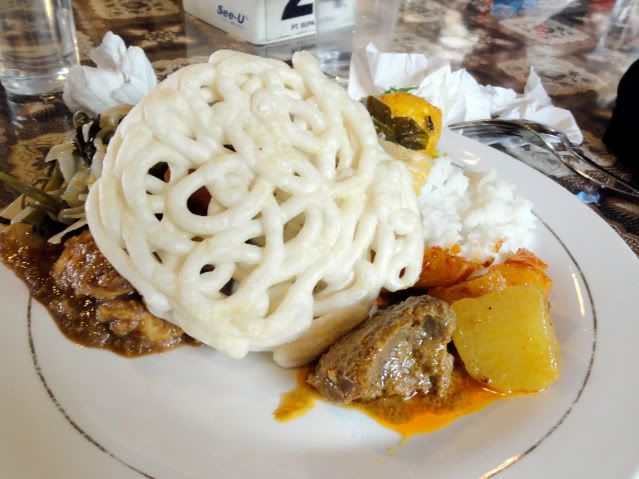 The dishes that were served, buffet style, were decent. Especially the Gado Gado, a type of Indonesian salad. The big crispy look thing, I'm not sure what it is called, was okay, would make a good side to dip into the spicy gravy of the dishes actually.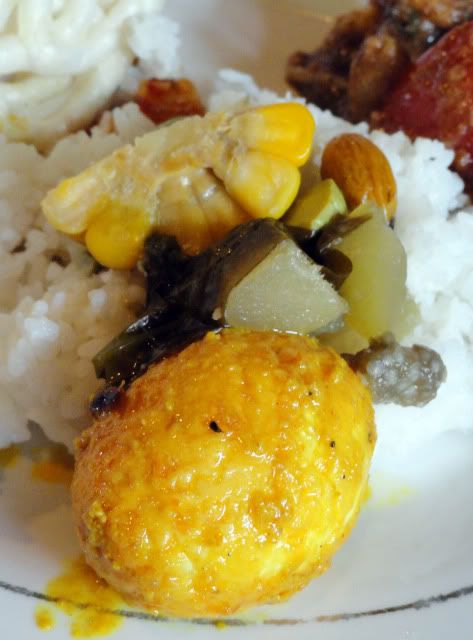 Frankly speaking, I can only vaguely recall the flavours of this lunch. The hard boiled egg was fried then bathed in a spicy, curry like sauce, not too spicy. The corn and vegetable behind the egg was the contents of some soup but they didn't have a bowl at that time so I just scooped a little onto my rice, no recollection at all. I'm thinking they were normal.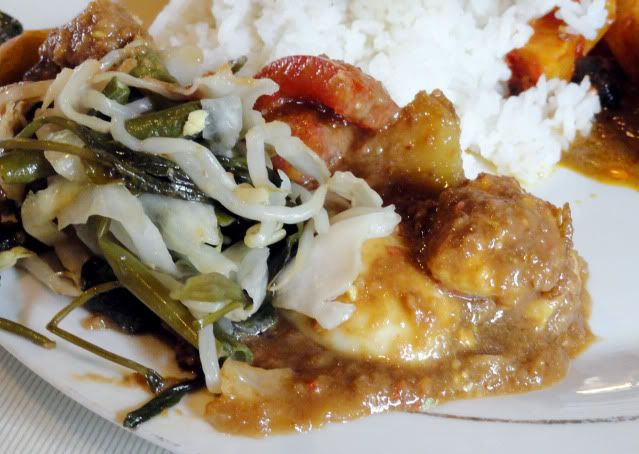 The Gado Gado stood out from the rest. The different vegetables were fresh and crisp, paired with egg and their in-house peanut sauce, resulted in a good starter. The peanut sauce was thicker and sweeter than our satay peanut sauce if I am not wrong.
This must either be beef or mutton, but I think it was pretty good, tender and juicy if I'm not mistaken.
So there you have it, a simple yet flavourful Sundanese lunch before I bid farewell to the island of Batam. It was a great camp with pleasant memories, thankyou. Are there any Sundanese restaurants in Singapore? Tell me about your experience there.