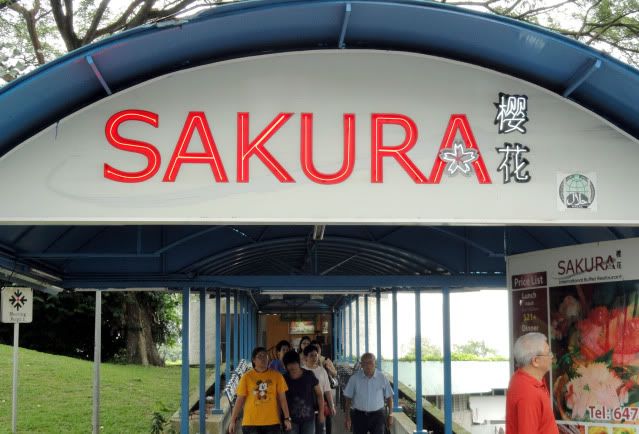 Buffets are well loved by many, especially Singaporeans, with the dining concept of free flow of food and beverages. At Sakaru International Buffet Restaurant, they cater specifically to the buffet crowd.
I've been to Sakura Restaurant once, a few years back that is, and in my vague recollect, it was decent. This time around at Sakura, there were a lot of hit and misses. Too many, in fact.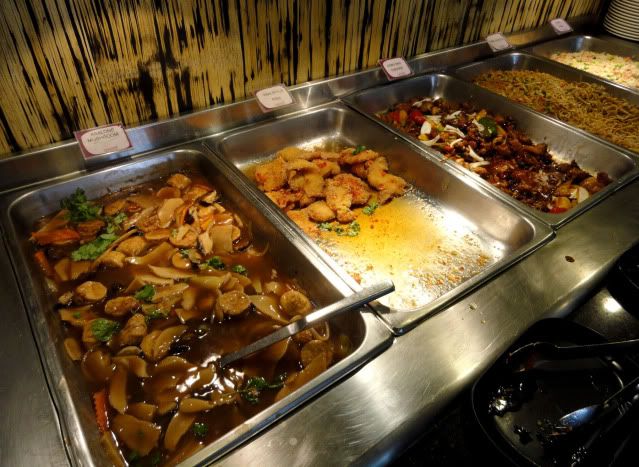 Trays of cooked food welcome you as you step foot into the restaurant. Fried rice and noodles are the staples here, accompanied by various meat and vegetables cooked with a variety of methods.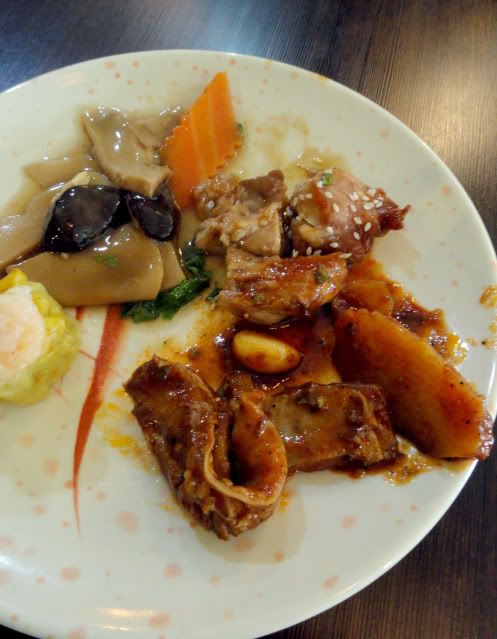 (Clockwise) Siew Mai, Mushrooms, Teriyaki Chicken, Beef
The teriyaki chicken was tasty and flavourful - not too tough chicken meat, teriyaki flavors and sesame seeds strewn on top on it. The beef, on the other hand, was another story, it was tough and rubbery.
The siew mai's skin was too thick, resulting in a floury taste in your mouth as you chewed on it. The mushrooms were alright, nothing too special.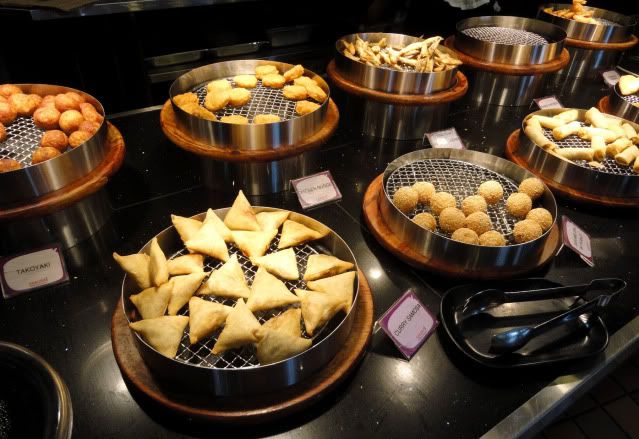 The dining area was separately into many sections, and in fact two floors to be exact. Here at the fried section, they offer many deep fried sides.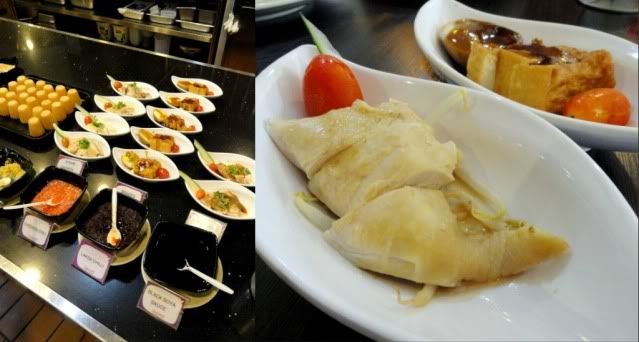 At the local delights area, I tried the steamed chicken and the fried tau pok and egg. The chicken was too tough and cold while the tau pok, I felt, was too bland.
The scallops were flavoursome, fleshy but a tad dry. The salmon steak was too thin and overcooked. You could hardly taste the actual salmon with the strong grilled taste on the outside, resulting in a tough surface as well.
Once you're done exploring with the first floor of the dining area, don't forget there's a second floor! The desserts and japanese foods are served up on the second floor. This concept of a second floor is rather weird I feel, and it isn't customer friendly because you might leave without knowing there's a second floor of food!
The sushis are of acceptable quality and quantity. You can find most of your common sushis here. The sashimi section do not come in second too, they have a wide selection of raw fishes, octopus and prawns.
Overall, a wide array of food, drinks and desserts, however the quality of the food was lacking tremendously. I would have preferred quality over quantity.
How about you? Have you tried any Sakura outlets around the island too? Do leave a comment to let me know your views or experiences. Thank you.
Sakura International Buffet (Clementi)
Clementi Wood Park
93A Clementi Rd
Daily: 12pm - 2.30pm, 6pm -9.30pm
Tel: 6474 8197