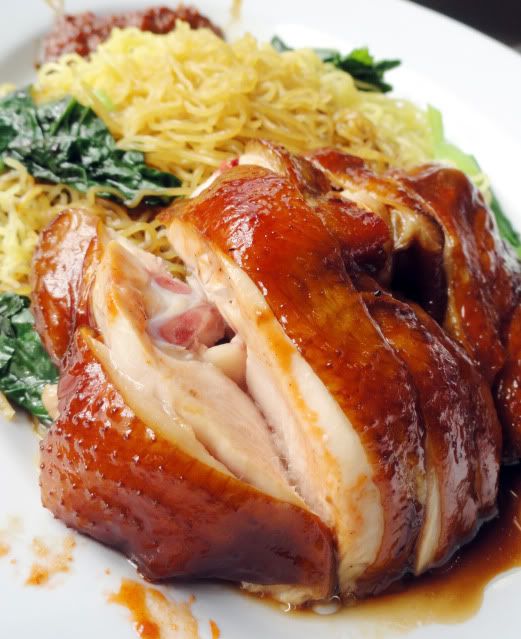 Today's Vesak Day, being a public holiday, my parents didn't have to work so my mom suggested that we head over to Chinatown for breakfast.
Chinatown Complex Food Centre is home to numerous famous food stalls but because it is quite distance from my home, we rarely travel all the way there to eat. Thus, I haven't had the opportunity to try many of the much reviewed and raved about stalls in Chinatown FC. The mention of eating there this morning certainly revved up my appetite and made me look forward to a sumptuous breakfast.
It also prompted me to google for food reviews. Yes, google is my virtual best friend. I did a quick search to see what I shouldn't miss out over at Chinatown FC and found Xiu Ji Ikan Bilis Yong Tau Foo to be strongly recommended.
I was determined to try it. Now, you might be a little confused and bewildered, thinking this is wrong, the picture above isn't yong tau foo. Yes, you're not wrong and I'm not mad either. It took me awhile to navigate around and when I finally got to the stall, it was, to my utter dismay, closed as the notice wrote that the owners have gone off for a holiday if I don't remember wrongly.
I was feeling a little lost because I didn't have a plan B and I didn't know which other stalls to try. Iron-willed to try a famous stall, I armed myself with the typical Singaporean mindset - look for a long queue. It didn't took me long to find this stall, Hong Kong Soya Sauce Chiken Rice & Noodle, while wandering around.

I put myself into the queue and started to google for a review on it. I chanced upon Dr Tay's
review
in ieatishootipost and it was supposed to good so I didn't mind queuing up for it. Took me roughly half an hour or so, but I finally bought a plate of
Soya Sauce Chicken Noodle
.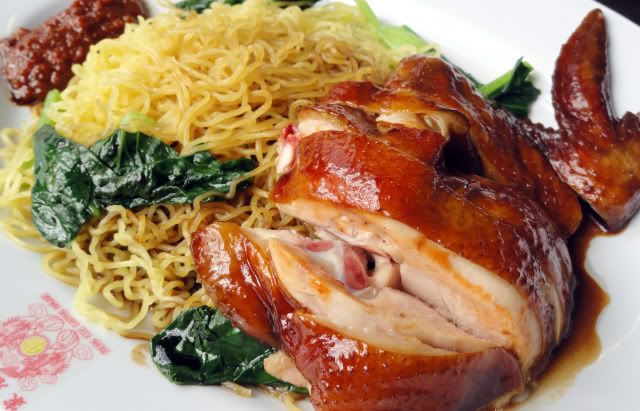 The noodles were firm, but not too hard or dry and they were delicious after mixing in with the seasoning and oil at the bottom. The chicken, on the other hand, had a sweet and savoury sauce coating its skin which made the chicken flavourful. However, I felt the chicken meat was a little dry, but all in all, the dish was still good.
At $2.50 a plate and the chicken rice at $2, cheap and good food still exist! The stall owners are generous with their portions so don't worry about getting a tiny and pitiful looking plate of chicken noodles or rice.
I enjoyed my breakfast and will be back for a bowl of yong tau foo the next time!
Hong Kong Soy Sauce Chicken
Smith St Food Centre
#02-127
Closed on Wed
Daily 10am to 8pm