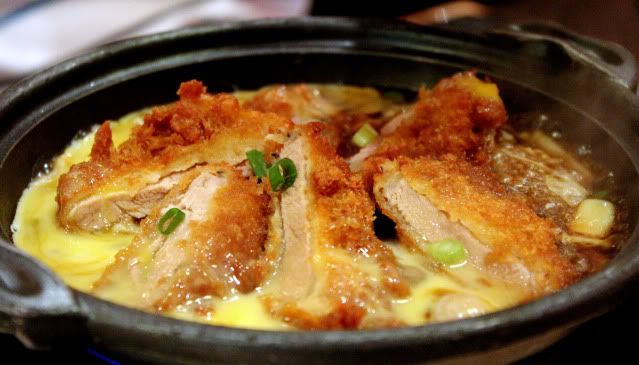 50% off your bill in the form of cash back vouchers at any Watami branch now when you show your
Friends of Japan
charity card. (scroll to the bottom of the link) A perfectly reasonable reason to dine at Watami, and my family and I had lunch there last Sunday.
It was my first time dining at Watami, and sadly, I did not have a pleasant first-time dining experience there.
We were having a late lunch so while we were placing our orders and the waiter told us that my mom's order would take 25mins to prepare, we decided to change orders. And after roughly 30mins of waiting, our orders didn't arrive. Not even one. Apparently there was some hiccups in the kitchen, but the waiter didn't not approach us to tell us that we'll have to wait longer. No doubt everyone was hungry and as the saying goes, 'a hungry man is an angry man.' So everybody was quite irritated by the time our orders finally arrived.
My dad's
Hire Katsu Tamago Toji
came first. I did not have a taste of it but it looks pretty delicious.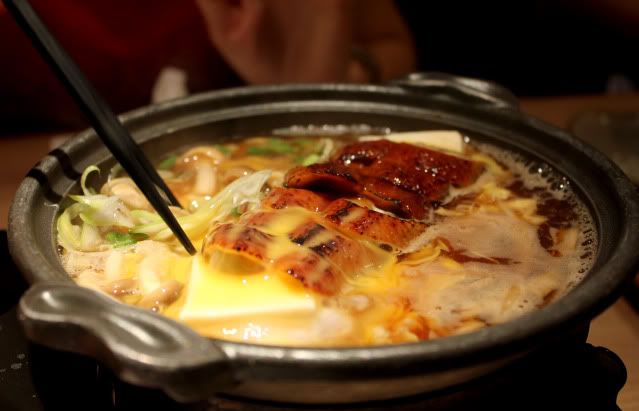 My mom's
Unagi and Tofu Tamago Toji
came soon after, I too did not have a taste of this so I can't comment. But as they say, 'a picture speaks a thousand words'. I'll let you be the judge, based on my photo.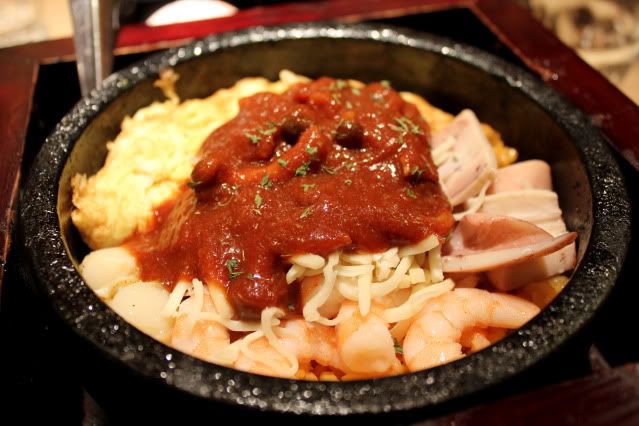 My
Ishiyaki Kaiden Omelette Rice
came last. It is essentially just rice, seafood and an omelette topped with kimchi sauce in a hot stone bowl. Oh, and there's cheese too, under the kimchi sauce.
Everything taste extra good when you're hungry right? I don't know how true this is, but I was famished and it tasted good even though, if my taste buds and memory don't fail me, I could only taste the kimchi sauce throughout. I couldn't really taste anything else.
My first-time experience wasn't such a good one and the meals there are quite expensive compared to its cheaper sibling,
Ichiban Boshi
- they are under the same corporation. Therefore, I won't dine at Watami given a choice, I'm not sure if you would?
Watami
Junction 8,
9 Bishan place
#01-33
Tel: 62583577
11.30am - 11pm daily